Hi, sorry I haven't posted in a while, coursework and exams have taking too much of my precious blogging time. Alas I am back and here is my newest post. Have you ever looked in your wardrobe and had that 'OMG I have nothing to wear!' moment. Chances are, like me, you have. However what if there was 7 pieces that could easily update an outfit, a set of trusty clothes etc. that you could rely on? Luckily for us aspiring fashionista's there are! Even better is that won't all break the bank.
Here we have the humble white t-shirt. It may be plain, but it will save the day time and time again. In autumn to summer, every seasons wardrobe needs this piece. Pair with a cute skirt and wedges in summer, to a pair of jeans, boots and a fur coat in autumn. It is so versatile.
White t-shirt £6.99 H&M
Next up we have a denim shirt. Pair it with a jumper or unbuttoned with a t-shirt it will go with everything in your wardrobe. Yes, really everything. Note. These pieces are essential if your having to travel light this summer, saving room yet looking gorgeous.
Blue Denim Shirt £17.99 New Look
A gold necklace is a definite in your accessories section. It'll glam up and outfit and add that bling. After all who doesn't like a bit of glam. From dresses to day wear. This necklace will get you through. This necklace even comes in silver! The only problem you have is deciding which colour to buy.
Gold Necklace £5.99 New Look
Skorts believe it or not are seriously hot. They can be paired with tights in winter , or a cute top in summer. The comfortable feeling of shorts but the look of a skirt. The best thing designed since nude heels...
Denim Skort £30.00 Miss Selfridge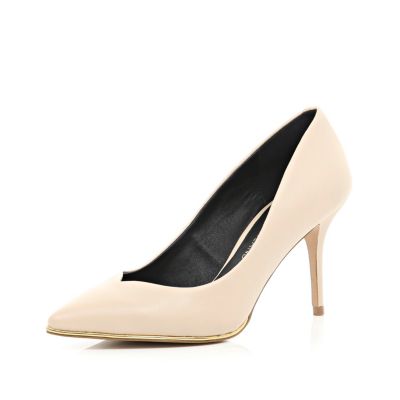 Nude is back, and it's here to stay. A timeless classic, which is as much your friend as a cute Labrador puppy, the only difference is this stylish piece never ages. Whether you choose to pair it with a dress for night or a kimono and shorts for a smart casual night, its totally up to you.
Beige court shoe £35.00 River Island
Sometimes you just want comfort and style. The good thing is you can have both. It is the classic converse. Paired with dresses or jeans it looks seriously cool. Many a celeb have been seen wearing them, so give your feet the star treatment and the comfort factor. With so many outfits for you to decide the easy part is buying these beauties.
Women's converse white oxford trainers £45.00 Schuh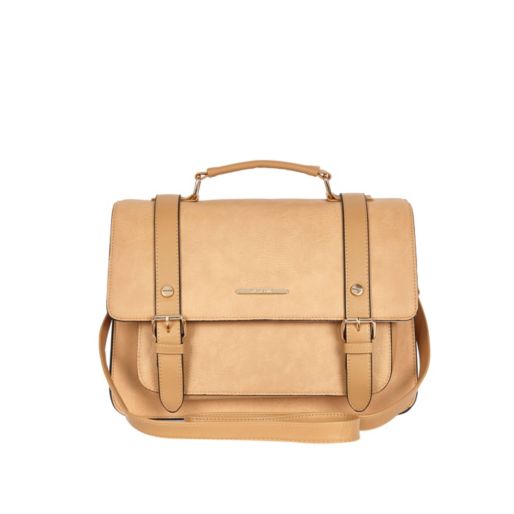 A classic bag, that can keep all your belongings in but still look chic is hard to find. But look no further, this satchel will give you geek chic vibe while still looking cool. It can fit your make up bag, purse and anything else you want in. Absolutely fabulous.
I hope I've helped stop the traumatic moments of trying-to-sit-on-your-crammed-suitcase-while-asking-a-friend-to-zip-it-up-moments. (Yes we've all been there) Happy spending, but most of all I hope you have a fab holiday where ever your going. Most of all make sure where ever your staying has wi-fi so you can look on blogger... haha
Love,
That fashion freak Mill
xox